February is Black History Month, a time to celebrate and honor the many achievements of the Black community. Especially for the cannabis industry, a sector that sits under the dark cloud of the War on Drugs, celebrating Black History Month has an even greater importance.
Here, we highlight a few notable Black leaders who are making a positive difference in the cannabis industry:
Brendan Robinson
420NJEvents & Minority Cannabis Academy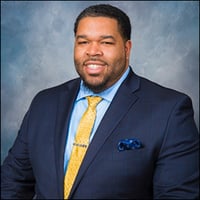 Brendan Robinson is a New Jersey-based entrepreneur and cannabis consultant dedicated to putting in the hard work to make social equity a reality. Together with co-founder Stanley Okoro, Robinson first broke into the industry with the launch of 420NJEvents, a cannabis events company.
More recently, the duo has launched Minority Cannabis Academy (MCA), a Black-owned adult learning institute dedicated to helping people of color break into the cannabis space by removing common barriers to entry, whether it's cannabis knowledge, access to education, or career services.
Most importantly, MCA's classes are free to those historically discriminated against by America's anti-Black drug policies. Currently, the MCA boasts expert-led courses on budtending and cultivation, but Robinson hopes to add a full roster of classes on entrepreneurship, extraction, and medical cannabis law.
Dr. Chanda Macias
National Holistic Healthcare & Women Grow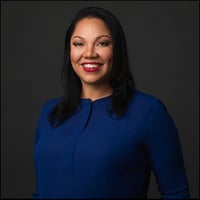 Dr. Chanda Macias, MBA, is a biomedical researcher, entrepreneur, mentor, and leader in the cannabis space. She has been empowering women and people of color throughout the cannabis industry for over 15 years. She also continuously works to help patients overcome challenging medical conditions with cannabis medicine.
Dr. Macias currently is the Vice Chair of the National Cannabis Roundtable, which works to push the needle forward on "common sense federal legislation, tax equity and financial services reform." She is also CEO and Chairwoman of the Board of Woman Grow. Women Grow focuses on helping women cultivators build successful businesses in a male-dominated industry.
Not to mention her work in Louisiana. In 2018, Dr. Macias became the first cultivator and processor in the state of Louisiana as part owner of Ilera Holistic Healthcare.
Through her relentless campaigning in the state, she also successfully pushed for two changes in policy to expand the number of eligible conditions for medical cannabis and decriminalize the plant. Thanks to her work, the New Orleans City Council pardoned more than 10,000 cannabis convictions and stopped penalizing possession for small amounts.
Both on a local and national level, Dr. Macias continues to advocate for the disenfranchised, especially women of color. Whether it's helping them succeed in the cannabis industry, campaigning for legislative change, or assisting patients in finding relief, she is a leader to watch out for.
Antoine Mordican
Native Black Cultivation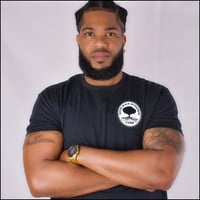 Self-described as a farmer, and cannabis consultant, Antoine Mordican is, in fact, much more. He is an advocate, educator, and currently the State of Alabama's Director for Minorities for Medical Marijuana. As part of this role, he is dedicated to helping teach people about the medical benefits of hemp.
As an engineer, Mordican has also pioneered an innovative signature hydroponics method to produce cannabis and hemp. He puts these innovations into practice back on his farm, Native Black Cultivation. This certified hemp farm is committed to growing the state's best organic and sustainable hemp.
Through his hands-on work in hemp cultivation and his advocacy work at the state level, he is advancing how we all think about hemp and cannabis as a safe, effective, medicinal treatment option.
Ruben Lindo
Blak Mar Farms, Herbn Couture & Phoenix Nutraceutical Inc.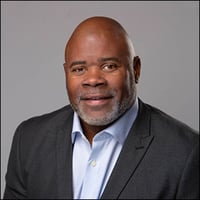 Ruben Lindo has had a remarkable journey, including a 10-year stint in professional football, several years in construction management, 20 or more years in the legacy industry, and even a stay in federal prison.
But, since 2015 and the launch of CBD-focused brand Phoenix Nutraceuticals, Lindo's singular focus has been on cannabis and hemp. Today, he has expanded his cannabis empire from CBD into THC products, with the addition of Blak Mar Farms to his business portfolio. Recently he also founded Herbn Couture, a luxury lifestyle cannabis brand.
Lindo's companies on both sides of the cannabinoid spectrum are aiming for rapid growth, and not just in the U.S. He has spoken about partnerships in South Africa, Germany, and even in Central and South America. His story, starting in the black market and time in federal prison, highlights just what's possible in today's new era of cannabis commerce.
Roz McCarthy
Black Buddha Cannabis & Minorities for Medical Marijuana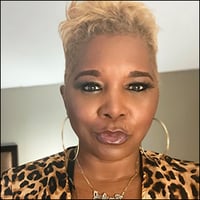 Roz McCarthy is as decorated as they come in the cannabis industry. First, she is CEO of Black Buddha Cannabis, an environmentally conscious and social impact-driven brand created by women for women.
She is also the founder and CEO of Minorities for Medical Marijuana, Inc (M4MM), which provides outreach, education, and resources to BIPOC communities. M4MM has logged more than 10,000 outreach hours with historically underserved communities. McCarthy's organization was also awarded Cannabis Industry Organization of the Year in 2018 and 2019.
But this is just the tip of the iceberg. McCarthy was listed as one of the top 100 influential people in cannabis by High Times Magazine in 2017. She is a guest lecturer at several colleges and universities and serves on the Advisory Board for the Congress World Cannabis Expo and Missouri Cannabis Conference Expo.
Time to Celebrate and Honor Cannabis' Black Leaders
Giving kudos to the many achievements of cannabis Black leaders and highlighting their crucial advocacy work is not just something that happens once a year. This work is ongoing and deserves equal attention and support all year round.