In honor of International Women's Day we are excited to recognize some of the influential women in the cannabis industry. Women around the world are breaking barriers and stereotypes, overcoming obstacles and blazing a path to success. As we celebrate these achievements - we must also recognize the challenges and work together to overcome them.
In the cannabis industry, the growth rate of women in leadership or ownership roles has far outpaced any other industry. While there is still a long way to go, we are proud to be part of an industry that as it marches towards legalization across the country and world, is doing so with more and more women leaders.
In celebration of International Women's Day, TSRgrow is shining a light on some special women who are making a difference and inspiring other women to pursue their dreams:
Kim Gibson, Co-Owner
Gibby's Garden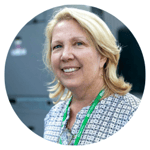 Kim Gibson is a licensed builder and has been designing and building data centers for the last 25 years in Massachusetts. Her education is in secondary science education with a minor in microbiology undertaken at Oregon State University.
Kim's heart is in the medicinal end of the cannabis industry. She has been producing herbal remedies from herbs in Gibson Gardens for decades, so the transition to Cannabis has been a natural move. Kim manages the overall business at Gibby's Garden, including the management of paperwork, filings and registrations. She will remain at her current position for the unforeseeable future.
Throughout Gibby's Garden there is a clear message of Love and Gratitude; she is present in each room with charms, trinkets and good vibes.
For more information on Kim Gibson at Gibby's Garden visit www.gibbysgarden.com.
Caroline Frankel, Owner
Caroline's Cannabis
Caroline's Cannabis is owned by a stay-at-home mom who is the first female to open a recreational dispensary business in Massachusetts. Caroline Frankel, the owner, is breaking down barriers in a predominantly male-dominated field by being her own Cannapreneur. According to Frankel, her cannabis boutique is a high-end retail store providing recreational marijuana and country-inspired crafts. "It's a really big deal to be where I am today on a professional level," she said. "First woman owned shop in Massachusetts. So exciting."
Caroline continues to prove that women can do anything they set their mind to and is an inspiration to other women looking to make waves in this industry.
For more information about Caroline Frankel at Caroline's Cannabis visit www.carolinescannabis.com.
Wanda James, Owner
Simply Pure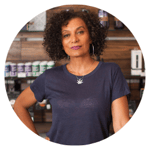 Wanda James is known for founding the first black-owned legal cannabis dispensary in the US, Simply Pure. She has worked on the National Finance Committee for President Barack Obama. James has remained a powerful advocate for equity, empowering black-owned business owners everywhere to pursue their passions. Simply Pure's coveted, humble storefront is located in the historic, now trendy Highland area of Denver, Colorado.

Quote from James: "Never ever, ever, ever give up. If you are truly an entrepreneur you never stop. Failure is not an option. Lessons may sometimes be costly, both financially and emotionally, but true entrepreneurs never say never. We say, OK. What did I learn and how did that make me smarter, stronger and more experienced and ready to do it again?"
For more information on Wanda James at Simply Pure, visit www.simplypure.com.
Sherry Smies, Founder/President
MC3 Botanicals
MC3 Botanicals is on track to become the first and only women-owned marijuana grow facility in the Upper Peninsula and will supply organic medical cannabis to provisioning centers across the state. "We are a compassionate company that has a mission to have a positive impact on people's lives while educating about the process and medical benefits from this amazing plant, Smies said.
Sherry Smies has been in business leadership for over 15 years and has over three years in branding and marketing experience in the CBD industry. She is a brand developer and consultant for new and established companies looking to grow their professional brands.
For more information on Sherry Smies at MC3 Botanicals, visit mc3botanicals.com.
Mimi Lam, Founder
Superett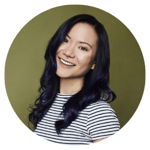 With bright colors, diner booths, stools, deli cases and milk crates, Superette in Ottawa, Ontario, is different from nearly every other major cannabis retailer — and that's on purpose. It is designed to not be "the next Apple Store." Lam began her career in investment banking, working mostly with mining businesses, but after two years decided she didn't want to spend her life "behind an Excel spreadsheet" and was intrigued by the emerging opportunity of legal cannabis. She found a home at the Tokyo Smoke retail store in 2017. When that company sold to Canopy Growth , Lam again saw opportunity as Ontario shifted from government-run retail stores to privately owned shops. Working with co-founder Drummond Munro, the pair founded Superette in September 2018 with the idea of creating a playful, interactive alternative to the mostly clinical cannabis retail space. And business is booming. This year, the company plans to open three new locations in Toronto and one in Ottawa. Beyond that, it definitely beats spreadsheets.
"Making an impact is a combination of making hundreds of small decisions. My advice is to reflect on what values you want to share with the world. Is it being environmentally friendly? social justice? creating a community? Being focused on your narrative is key to success. Let what you value be the driving force in how you make decisions. We're all human and only have 24-hours in a day, being intentional with your actions every day creates meaningful impact."
For more information on Mimi Lam at Superett, visit superetteshop.com.
Mara Gordon, President
Aunt Zelda's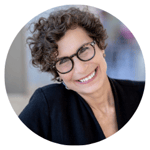 Mara Gordon is a cannabis advocate, entrepreneur, and researcher who openly shares her knowledge about the therapeutic benefits of the cannabis plant - whether consulting with medical teams, hosting TEDx Talks or calling out hyperbole in the industry she cares so deeply about. She has spoken around the world and has been featured in the films "The Medicine in Marijuana," "Mary Janes: Women of Weed," and award-winning documentary, "Weed the People."
Mara rose to prominence through the company she co-founded, Aunt Zelda's, in pursuit of data-driven, plant-based medicine. Beginning in 2011, Mara standardized her most popular therapeutic oil blends, making them commercially available to patients through the respected Aunt Zelda's brand. She later launched Calla Spring Wellness in order to serve patients and Zelda Therapeutics in order to conduct research.

She has harnessed her background as a process engineer to create therapeutic dosing regimens for thousands of patients around the world, drastically improving their quality of life and longevity.
For more information on Mara Gordon, visit www.auntzeldas.org.
Ophelia Chong, Founder
Asian Americans for Cannabis Education (AACE)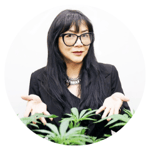 Changing the way we perceive people who use marijuana, Ophelia Chong has been showcasing the positives of cannabis consumption. Chong is a community activist, educator, graphic designer and photographer. She founded Stock Pot Images and Asian Americans for Cannabis Education (AACE).
She has served as the Community Outreach liaison for THC Design, one of the top premium cannabis growers in CA, where she was responsible for LGBT, Veterans, Women, Minorities and Disabled outreach. Ophelia Chong has played a key role in changing the negative stereotype that cannabis users face. It is important to showcase that cannabis is medicine and should be treated as such.
For more information on Ophelia Chong, visit www.askophelia.com.
Gia Morón, President
Women Grow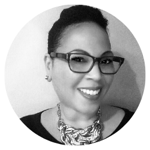 Gia Morón is the President for Women Grow. She oversees the company's day-to-day operations, internal and external communications, education programming, and strategic partnerships. She began working with Women Grow headquarters in January 2017 as Director of Communications, after transitioning from the Women Grow New York City market in 2016.
With 25 years of experience in public relations, in 2012 Gia launched GVM Communications, Inc., a public relations, brand and business development firm. Her client base ranges from small to mid-sized businesses, non-profit organizations, entrepreneurs, authors and celebrity clients. Prior to launching her firm and working with Women Grow, she was a Media Relations Officer in the Corporate Communications department for fifteen years at the Goldman Sachs Group Inc.
For more information on Gia Moron, visit www.womengrow.com.
International Women's Day is an important day of recognition, and we encourage everyone to incorporate what they learn about this day year-round. Please be sure to follow the following hashtags for other stories about important women. #choosetochallenge #IWD2021