By now, most of us are well aware of the cost savings over the lifespan of LED fixtures, but the truth is that for businesses working with tight build-out budgets, LEDs often don't make the cut.
In fact, the higher upfront investment for these energy-efficient grow lights over traditional HPS or MH fixtures is one of the only frustrations growers have with the technology.
But, what if there were a way to substantially reduce the cost through energy rebates and other financial incentives specifically targeting commercial cultivators?
How To Find Energy Rebates and Incentives
According to MJBizDaily, LED lights are typically between 20 to 150 percent more expensive to purchase than their HID equivalent. Slowly, LEDs are replacing older low-efficiency fixtures, but this price discrepancy is still a limiting factor. The good news is that most states and/or utilities offer substantial incentives to commercial cultivators to make the switch.
With the patchwork of legislation, energy grids, and regulatory bodies, there is no one-size-fits-all rebate. Instead, there are many overlapping options available, but it is a labor-intensive project to source these programs and then navigate the eligibility requirements and application process.
Typical incentives come from energy companies, state departments, non-profits, and even local municipalities. So how can a single operation ensure they've exhausted all the possible avenues?
First, a few databases can help, including OpenEI, EnergyStar, and the Database for State Incentives for Renewables and Efficiency (DSIRE). These organizations help distill the myriad of programs by product type, location, and sector.
Second, find a lighting partner. Understandably, one of your best resources for information is the LED lighting company you've chosen to work with.
TSRgrow works closely with our partners to source all applicable energy rebates and financial incentives for LED lighting. Our rebate experts help you coordinate with the utilities, to earn you the maximum possible under each rebate program.
How Much Can You Save on Lighting with an Energy Rebate?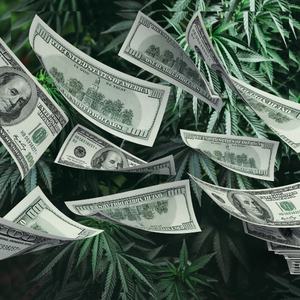 Savings vary depending on many factors, including the utility, market, scope of the project, and more. Different types of programs also dictate how much and when you'll receive the incentive.
For example, when it comes to utility rebates, there are two main types: prescriptive and custom. Prescriptive programs require you to meet predetermined criteria with approved equipment or other energy-saving measures. For example, it's often as simple as swapping out a low-efficiency metal halide light for an approved LED to earn a specified dollar amount in return.

On the other hand, custom programs require substantially more pre-install assessment and coordination with the utility or regulatory body. Typically, a custom rebate compares energy consumption before and after installation of energy-efficient technologies. The measured energy reduction is rewarded with a predetermined rebate amount.
Here are just a few examples of what to expect in different markets. These are by no means exhaustive, but they offer a glimpse into how energy rebates are making LED grow lights more affordable than ever before:
New Jersey Incentives
As a key example of how much money companies can save on lighting projects, New Jersey currently has incentives that can save growers a significant percent of the project cost.
New Jersey's Clean Energy Program offers single-measure rebates for several possible upgrades, including HVAC, lighting and lighting controls, and dehumidifiers. For larger projects, they can bundle multiple rebates together to make the application process easier.
When it comes to horticultural rebates for LED grow lights, New Jersey's Clean Energy prescriptive program provides immediate rebates ranging from $50 to $250 per fixture. Custom incentives may be as much as $0.16/kWh or 50 percent of the project cost.
TSRgrow's advanced LED lighting technology pays substantial dividends in New Jersey thanks to its distributed system controls and remote power solution. We have helped our customers achieve 60 to 70 percent in incentives, compared with 25 percent from older traditional LED technology.
New York State Incentives
In New York State, Orange & Rockland, a utility company, offers current commercial customers a custom rebate pathway for installing energy-efficient fixtures in an existing facility or new construction project. Under the Custom LED Lighting Retrofit Project, that could translate into "$0.08 per kWh saved and capped at 25% of the total project cost with at least a one year payback."
NYSEG, another state utility, offers both prescriptive and custom incentives. Horticultural lighting falls under the custom rebate program, which is performance-based. The NYSEG custom program could cover up to 50 percent of the total project cost for Early Replacement or Additional Equipment projects.
Michigan Incentives
Michigan has a number of energy rebates open to commercial cannabis cultivators. As one example, Consumers Energy offers an Agricultural program, to "assist Michigan farmers, growers, and producers by offering incentives for implementing energy efficiency measures and completing energy efficiency audits, including incentivizing the customer portion of an MSU/REAP energy audit payment for a USDA Tier II audit."
Depending on the scope, customers going the custom route may be eligible for 50 percent of project costs. There are no limits to annual total prescriptive rebates, although there may be limits set for each facility or project. The total electric customer incentive limit is $2 million across all facilities per customer. Consumers Energy has an annually updated Incentives Catalog.
The TOTALgrow Solution Achieves Highest State Incentives
Time and time again, TSRgrow's TOTALgrow Solution has helped facilities capture the highest possible utility rebates in their state. Beyond the savings you would achieve through conventional LED lighting, our advanced LED technology delivers greater cost savings through our remote power servers and integrated monitoring and controls which minimize the power and lower the HVAC burden.
Let's look at the state of Maine as an example. Not only have we helped one customer achieve the largest incentive in Maine at the time, $200,000, we regularly see rebates of 30-50% following install. Our remote power system with integrated controls is the major differentiator of our advanced grow light technology.
Remove the ballast from each fixture and the grow room creates a more sustainable and cost-efficient growing solution. A centralized hub of drivers removes excessive heat in the grow room and reduces HVAC needs, altogether ensuring up 25 percent lower HVAC CapEx and OpEx. Integrated monitoring and controls allow for finite dimming and control of each strain.
Minimize Project Costs & Maximize Your Rebates with TSRgrow
TSRgrow provides advanced LED lighting solutions for commercial cannabis cultivators. With remote sensors and advanced LED grow light technology, we help our partners reduce energy consumption, all while maximizing yields.
Whether you are building out a new indoor cultivation facility or retrofitting an existing one, our TOTALgrow LED lighting solution ensures you are eligible for the many energy rebates and incentives available to you in your specific market.
With years of experience helping growers build out energy efficient grow rooms, we'd love to talk about what we can do for your facility.